Tips to Maximize Your Time in Beijing on a Stopover from a Cruise Ship
The opening of Tianjin International Cruise Terminal in 2010 has provided new opportunities for tourists to see Beijing while on a stopover on their cruise or before embarking for a cruise. The aim of this article is to help people choose the places they wish to see during a short stop in Beijing.
The Forbidden City with Tiananmen Square 故宫和天安门广场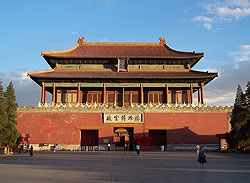 As home to 24 Chinese emperors from 1368 and 1911,the Forbidden City represents Chinese ancient imperial life like nowhere else. The palace is broadly divided into 2 parts with working area in the south and living area to the north. The visit can be combines with a visit to Tiananmen Square, the world's biggest city square, which is adjacent to the Forbidden City. 3-4 hours would be enough to see them both.
Why Visit?
Add: No.4 Jingshanqian Street, Dongcheng District, Beijing
地址:北京东城区景山前街4号
Tel: 010-85007422
Summer Palace 颐和园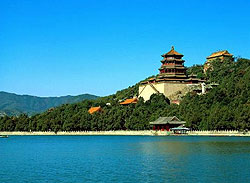 Ranked# 4 of 967 Beijing attractions on Trip Advisor, this imperial garden typifies Chinese classical gardens. Longevity Hill and Kunming Lake are the major feature of the Summer Palace. The garden is divided into districts for political, foreign and domestic affairs, living area for empress and concubines and leisure part for relaxation. 3-4 hours sightseeing would give you a general idea of the garden at leisurely pace.
Why Visit?
Excellent example of classic Chinese gardens;
Refreshing place with attractive scenery during the trip.
Add: No.19 Xin-jian-gong-men Road, Haidian District, Beijing
地址:北京海淀区新建宫门19号
Tel: 010-62881144
The Great Wall at Mutianyu 慕田峪长城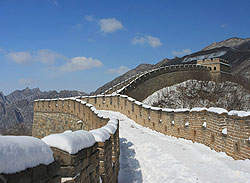 Chairman Mao once said:" He who doesn't reach the Great Wall is not a true man!"The no. 1 Beijing attraction on Trip Advisor, Great Wall at Mutianyu should not be missed. This section is less-crowded and has spectacular views. A cable cars takes you to the wall and a unique Slideway is a quick way fun to descend. 4 hours are recommended.
Why Visit?
Visit one of the Wonders of the Ancient in the World;
Try cable cars and Slideway to see the Great Wall in a different way.
Add: Mutianyu Village, Huairou District, Beijing
地址:北京市怀柔区慕田峪村9号
Tel: 010-61626022
Hutong(Old Alley) 胡同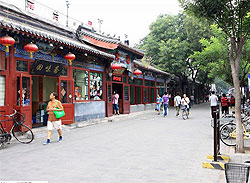 A Beijing trip would not be complete without seeing a Hutong. The Forbidden City and Summer Palace tell the history of imperial families while Hutong reflects the real life of ordinary people. A number of Hutong still exist. People believe it is the root of old Beijing. The modern life has infiltrated the hutongs bring both good and bad depending on your point of view. Nanluoguxiang is a good choice and take about 4 hours see.
Why Visit?
Experience the traditional culture of Beijing by bicycle or rickshaw;
Have a stop to taste delicious food and enjoy music in small but creative stores;
Buy interesting gifts for families and friends.
Add: Nanluogu Xiang, Dongcheng District, Beijing
地址:北京市东城区南锣鼓巷胡同号
Temple of Heaven 天坛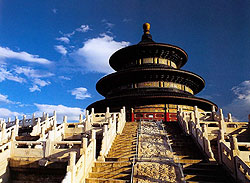 Southeast of the Forbidden City, Temple of Heaven is 4 times bigger than the Forbidden City. It was built as a place of worship for emperors of the Ming and Qing Dynasties to pray for God's blessings. The most famous buildings are the Hall of Prayer for Good Harvest and the Circular Mound Altar. Ranked# 8 in 967 Beijing attractions on Trip Advisor, it is China's largest building for religious worship. 4 hours would makes a comfortable visit.
Why Visit?
One of the symbol of Beijing and a place of great historical significance;
See locals going their doing morning exercises.
Add: No.7,Tiantan Road, Chongwen District, Beijing
地址:北京市崇文区天坛内东里7号
Tel:010-67028866
Mybeijingchina.com offers transfer services between Beijing and Tianjin International Cruise terminal and Beijing as well as huge range of Beijing tours catering to every taste. If you want something all your own, we are pleased and ready to assist you tailor-make a worry-free Beijing trip!