History of Beijing Hutong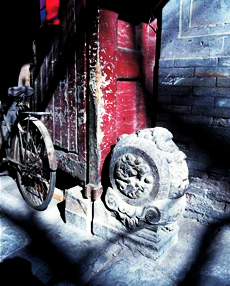 It has record that in the 12th century B.C. when the Jin had capital here called Zhongdu, streets and lanes appeared, but not hutongs. In 1276 B.C. in the Yuan, Dadu - the capital city was built thronged with officials and nobles. Residential houses were set up for high-ranking officials (usually a compound with a courtyard with one-story houses) side by side. Each courtyard house accommodated a single family. Small alleys that run between courtyards home for proper draught and daylight were earliest hutongs.
The word "hutong" originates from the word "hottog" which means "well" in Mongolian. There were 29 hutongs at the time. Most of the hutongs remained today were built in the Ming and Qing resulted from block extension of the imperial city. The Zhuanta Hutong in Xisi on the west side of the city was once mentioned in the Yuan dramas. It used to be the residential house for the noted playwright Guan Hanqing, China's Shakespeare of the Yuan dynasty.
During the period of the Republic of China (1911-1948), Chinese society was unstable, with frequent civil wars and repeated foreign invasions. The city of Beijing deteriorated, and the conditions of hutongs worsened. Quadrangles previously owned by one family became a compound occupied by many households. Beijing's hutongs accounted for 3000.
In the 20th century, with the development of metropolis, hutongs are gradually replaced by skyscraper.
Recommended Beijing Hutong Tours
Hutong, lanes or alleys, is formed by lines of Siheyuan (a compound with houses around a courtyard) standing side by side along a straight passage. The Hutongs have witnessed the vicissitude of Beijing. Choose your preferred way to explore the Hutong alleys - by rickshaw, by bike or on foot, to see the authetic real life happening in the alleys.