Former Celebrity Residences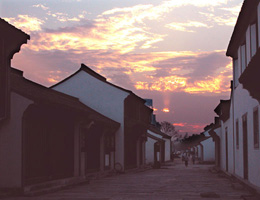 Over its history Beijing has attracted many of China's great statesmen as well its artists, writers, and famous wives. All these Chinese celebrities with great fame and reputation have done great contribution to China in Literature, Art, and social society aspects and their contribution has great influenced the later generations.
There are a lot of former residences of celebrities in Beijing. They are often located in courtyard hutongs and often convey an elegant, understated atmosphere. Many are now small celebratory museums.
In recent years, the protection of these residences has been strengthened. The significance of preserving celebrity homes is not only about the architecture or the courtyard houses, but also about understanding what these people's lives were actually like.
The former residences of celebrities are not always open, so it is advisable to make a call first.