Train Travel Tips
Top Searching
Beijing Trains
Xian Trains
Shanghai Trains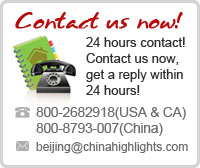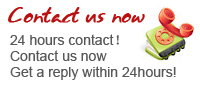 How to Board the Train?
Make sure you get to the correct station
In some cities, there are 2 or several train stations, which are distant from each other. Before you start, please make sure from which station you are going to board the train. If you get to the wrong station, you probably won't have enough time to catch the train. It is suggested that you get to the train station at least 30 minutes before the train departs, if during peak seasons, 1 hour ahead of time is better.
Pass security control
When you arrive at the station, you first need to go through the security control at the entrance. Please put your luggage through the X-ray machine and fetch them on the other side. Animals, knives, flammable, toxic and explosive goods are forbidden on the train.
Find the correct waiting lounge
The electronic message board will show the correct waiting lounge for each train. You will easily find which one is your waiting lounge as long as you know your train number and departure time. Or you can ask the staff for help. Tickets will be checked when you enter the lounge, so you can be sure you are in the correct lounge. A separate waiting lounge is available in the railway stations for passengers traveling in the soft sleeper section. Preferential boarding is available for those passengers.
Go to the platform
About 10 minutes before the train departs (30 minutes if you are departing from the train's starting station), the announcements of check-in will be broadcast, and the conductor will direct passengers to the appropriate track to check in and go to the platform.
Board the train
You can easily find your carriage because the numbers are marked clearly on the carriage. A train attendant waits at the door of each carriage and checks the tickets. After you board the train, find your seat or bunk, and put your luggage in place. Please keep an eye to your belongings, and always keep your valuables securely close to you.
Notes
1. Please make sure beforehand from which station you are going to board the train, and arrive at the correct station at least 1/2 – 1 hour ahead of the departure time.
2. Baggage Allowance: Each child will be allowed to take 10 kg (22 pounds) of baggage for free, and 20 kg (44 pounds) is allowed for an adult passenger.
3. At hard or soft sleeper class carriages, shortly after the train departs, a train attendant will walk through the carriages to collect tickets. He/she will give you a plastic card. Please keep the card because you are required to present the card about half an hour before reaching your destination, when you will get your ticket back. The ticket will also be checked when you go through the exit of train stations.
4. During stopovers along the journey, if you decide to get out and breathe some fresh air, it is advised that you do not wonder far way from the train, in case it might leave before you get back.
5. English is not spoken by railway staff. Limited English signs are available at railway stations. If possible, please get a phrase book in case of emergency. In fact, In China, more and more people, especially the younger generations can speak some English; you can ask them for help.
6. Most trains have dining cars serving passable Chinese-style food, and they are usually located in the 7th, 8th, 9th or 10th carriage, depending on different trains. The railway staff also walk by regularly with pushcarts selling boxed lunches, instant noodles, soft drinks, snacks and so on.
7. The washroom is usually located at the end of each car. The washroom is locked when the train is approaching one stop, and it opens when the train runs again. .Please bring your own toilet paper since it's not available inside.
8. Baggage space is limited and must be stored in your compartment so it is wise to travel with small baggage rather than large ones. In most stations you will need to climb up or down a considerable number of stairs, with a steep ramp, before you reach the platform. It is advisable to bring baggage with wheels.
9. Pickpockets are ubiquitous at train stations or on the train, please keep your baggage and valuables safe, and never leave them unattended.
10. Please check and take all your belongings with you when you get off the train. If you leave anything behind, it is probably impossible to trace back.