History of Beijing Roast Duck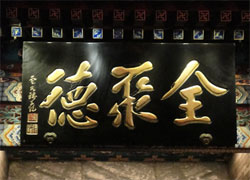 Beijing roast duck is one of the Beijing's unique and classical cuisines. The duck has a long history of over 1,500 year's. Legend has it that an emperor of during the Yuan Dynasty (1206-1368) occasionally hunted wild duck and then roasted it. He used a simple and original method to roast the duck. It was listed as an imperial dish in the "Complete Recipes for Dishes and Beverages", written in 1330 by Hu Sihui who was an imperial doctor. He wrote how to cook the duck in his book.
In the Ming Dynasty, when the capital was shifted from Nanjing to Beijing, Roast Duck became one of the famous official dishes. The first restaurant specializing in Peking duck was Bianyifang, which was set up in the Xianyukou, Qianmen area of Beijing in 1416. In this period, the method of cooking duck was to hang the duck from the ceiling of an oven and roast it over burning wood. The walls of the oven were first heated with sorghum stalks, and then the duck was placed inside and cooked by the heat given off by the walls. Bianyifang roast duck is crisp to touch and golden brown in appearance.
During the Qianlong Period (1736–1796), roast duck was a favorite dish among the upper classes. According to the records in a book named "Zu Ye Ting Za Ji", it said that roast duck was a popular gift given when visiting friends or relatives. In one collection of Beijing poems, it was written "Fill your plates with roast duck and suckling pig".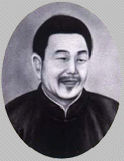 Quanjude (全聚德) Rrestaurant was established in 1864. Yang Quanren (杨全仁), the founder of Quanjude, improved the hung-in-an-oven method of roasting ducks. Quanjude Restaurant become well known in China and aboard for its innovations and efficient management.
The best seasons to eat Beijing roast duck are spring, autumn, and winter. Eating roast duck has a variety of methods. The main method involves the chef slicing the duck into more than 100 thin flakes with meat and a piece of crispy skin in each slice. Diners then take a small, thin pancake, and roll it up with a piece of meat and small slices of spring onions inside, and lastly dip it in a sweet sauce and take a bite.