Why Choose Us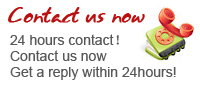 Mybeijingchina (www.mybeijingchina.com) is operated by China's leading online tour operator China Highlights. China Highlights has been operating as a full service travel agency in China for more than 51 years, and we've been online for over a decade. China Highlights offers tour services to more than 10,000 clients per year and our business get bigger every year.

Here are several reasons why customers choose China Highlights as their China tour provider.
Local Agents & Local Guides
The service you will receive in Beijing is provided by our local Beijing agents and experienced Beijing guides. Our tour guides are college graduates who majored in foreign languages and have passed the tough national examination to be licensed tour guides. They are experienced local experts, and will provide you with the flexibility you want to get the most out of your trip.
Local experts:
The guides are local experts. They are familiar with all the attractions, hotels, restaurants, night activities as well as the little details that often provide the WOW factor in any tour.
They know the city well, not only its long history and culture in Beijing, but also its people and customs.
Professional:
The guides and drivers are trained professionals and will do all in their power to ensure a great experience.
They will help you to check into the hotel, arrange all the transports for your tour as well as assist with shopping and night activities.
They are always available to help with any issues during your stay.
Emergency:
The local agents and local guides in Beijing will be 24 hours available to handle any emergency.
Your travel advisor is always just at the end of the phone to ensure that our customers have a worry-free Beijing tour.
Freedom & Flexibility
We tailor-make the tour as flexible as possible so that the customer is not hemmed in by an itinerary that is restrictive and inflexible.
Small private groups:
See China in the luxury in your own private vehicle with your own guide and driver. They are focused on your needs not the whims of the people that just happened to have booked the same tour. Do what you want, when you want.
Tailor-made and customized tours:
We specialize in tailor-made and customized travel because these days many people prefer to travel independently and create their own unique itinerary. We can take you tour ideas and fill in the detail and help you to avoid the problems which only detailed local knowledge can avoid.
Flexible arrangements:
Our guides will do their best to accommodate our customer's request to change a pre-arranged itinerary. We also want to allow maximum flexibility (within the terms & conditions of the tour) by letting the guides make arrangements for night activities and shows. This means that customers can decide on the day if they want to attend a show instead of weeks or months in advance. The guides are experts on what's good in their city, whether it is a show, a restaurant or local market for shopping.
Authentic China Experience
We are dedicated to providing our customers an authentic China experience not just something most tourists will do. We carefully choose the restaurants, attractions, hotels, and etc based on the test with our own staff and our customer's evaluations. We will take you to authentic local restaurants wherever possible, not to tourist traps as most of the agents do.
No Hidden Costs
We include all the charges in the tour quotation to create a worry-free China tour. We include additional cost which may have to paid separately such as the boat Cruise & the Garden of Virtue and Harmony at Summer Palace, Credit card processing fees which is usually 3% of the tour quotation.
Absolutely No Forced Shopping
Everyone hates being dragged to endless expensive factory outlets and tourist traps and everyone knows that the guides get paid commissions on the purchases made by the people they bring. We have been trying for years to protect our customers from this ordeal and we now believe that we have succeeded. We guarantee that our customers will be taken to only 1 factory outlet in any 2 full days. This outlet will be chosen not because it pays a good commission, but because the factory manufactures and sells unique product or it has a high cultural significance.
Absolutely No pressure To Buy
There will be absolutely no pressure to buy; you have the right to tell your travel advisor or your guide (while you are on tour) that you have no interest in any shops. We instruct the guide to follow the tour itinerary that has been planned and agreed to by our customers to avoid unplanned "shopping opportunities". Guides are requested to advise us before any unscheduled shopping is included, even if it is with the permission of the customer. China Highlights is upfront about shopping, unlike other travel agencies that fail to include shopping in their itineraries; but may nevertheless take customers to three tourist shops a day.
We pay our guides a fair salary and performance bonuses
We at China Highlights believe that everybody deserves a fair deal. To reform the traditional system that guides and drivers have depended on tips and commissions as their sole source of income, we have been moving towards to a better, fairer system for a number of years to pay the guides and drivers a base salary plus a performance bonus based on scores and comments of their service on the evaluation forms filled by our customers. There should be no pressure from the guides for any other payments or to buy from any particular shop. Of course, we realize that some people may like to tip their guide and driver for outstanding service, but this tip is then a tip in the true sense, and not their sole income.
Money Back Guarantee:
We back this with a money back guarantee. China Highlight will refund the land service costs (excluding hotels, air & train fares, attraction entrance fees and meal costs) immediately, if our guide deviates from the agreed itinerary without permission.
Note:
Please note that many of the attractions e.g. the Great Wall, will have shops but these are incidental and not included as part of the itinerary.
24 Hours On Contact
When traveling with China Highlights, we will always be available for you, 24 hrs a day. We provide our clients with our cell phone number in case they need to contact us urgently. Clients can enjoy a worry-free tour as our support team are always just at the end of the phone. Travel with China Highlights for a worry free China tour!
Immediate Action:
Flights can be changed or canceled by the airlines without advance warning. China highlights is based in China and has developed very good relationships with most airlines. We can take immediate action to find the best solution if unexpected changes occur.
Keep Informed:
In July, 2009, during the riots in Xinjiang and no internet access was available in Xinjiang province, our travel advisors contacted the family members of our clients who were in Xinjiang to keep them informed and to let them know that they were all safe.
Worry Free:
In the unfortunate event that our clients have to cut short a vacation due to an emergency at home, China highlights will do our best to help obtain the quickest and most economical international flights to return home and make a refund wherever possible for the tour.