Beijing to Xian Tours
Are you looking for Xian tours from Beijing? Beijing, as a transportation hub, is accessible to Xian with flights or trains. We have created some popular Xian tours from Beijing. The tours are private with private guide and driver and include the must-see sites. If you would like a tailor-made Xian tour at your requests, please feel free to contact us.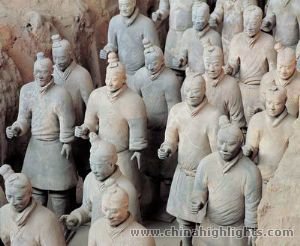 Duration: 1days
Attractions: Terracotta Warriors(include golf carts), City Wall
Desperate to see the Entombed Warrior but have little time? We can help. We will fly you to Xian for the day, show you the highlights and deliver you back to Beijing the same day.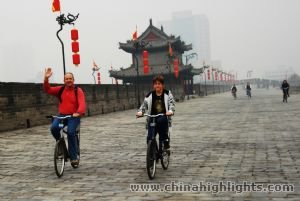 Duration: 3days
Attractions: The Terracotta Warriors and Horses, Xian City Wall with Bicycle, Shaanxi History Museum, Big Wild Goose Pagoda, Great Mosque
Have you ever experienced the train travel in China? Join in our 3-day train round trip tour between Beijing and Xian to see China's most famous historical site - Terra Cotta Warriors.