China Train Conditions
Top Searching
Beijing Trains
Xian Trains
Shanghai Trains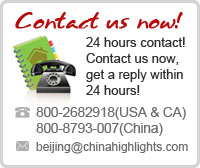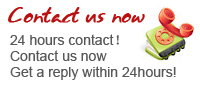 Traveling by train in China is one of the cheapest ways to travel some of the long distances in China and is used widely by the local population. It is important to know what to expect if you decide to travel by train in China.

The restaurant carriage will be located in the 7th, 8th, 9th or 10th carriage, depending on different trains. The choice of food will be limited and only Chinese food will be available. Most local people buy food in advance or buy food from the vendors on board the trains.

English is generally not spoken by any of the staff on the trains or in the railway stations. Limited English sign is available in the railway stations. A separate waiting lounge is available in the railway stations for passengers traveling in the soft sleeper section. Preferential boarding is available for those passengers.

Baggage space is limited and must be stored in your compartment so it is wise to travel with small baggage rather than large suitcases. Most train stations have a considerable number of stairs to climb to reach the platforms. Bags have to be carried up and down these stairs. Most stairs have a steep ramp so that wheeled bags can be dragged up as you walk up the stairs.

Train Travel in China has to be undertaken with the full knowledge that the system is designed for the local population who are familiar with the standard conditions. Trains between larger cities are always superior to those on lesser routes and will probably run close to schedule.

The system for rail reservations in China will only allow Travel Agencies including China Highlights to confirm bookings 2 days prior to departure of the train.

We provide a 98% success rate for obtaining tickets for reservations. We do however reserve the right to change your scheduled itinerary and mode of transport if required.

If you would like more information about train travel in China or want to ask a question to help you decide if train travel in China is for you please feel free to contact us. We will reply you within one working day.