Beijing-Shanghai High-Speed Train
Top Searching
Beijing Trains
Xian Trains
Shanghai Trains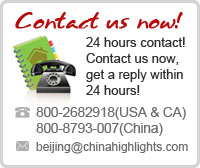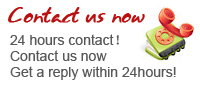 After three years construction, the Beijing-Shanghai high-speed railway began operations at 3pm on June 30, 2011. The Beijing-Shanghai High Speed railway is the world's longest high-speed rail line being 1,318km (819 miles) long and passes through China's three municipalities (Beijing, Tianjin and Shanghai) and four provinces (Hebei, Shandong, Anhui, and Jiangsu). The opening of Beijing-shanghai High-speed Railway halves the time needed to travel by rail between China's two most important cities, from the original 11 hours to 5 hours only.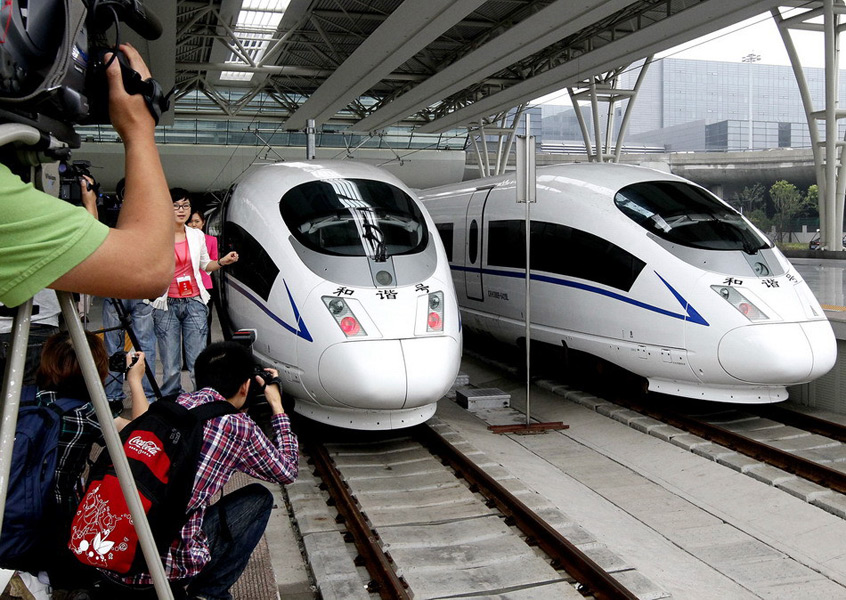 Beijing-Shanghai High-Speed Railway
Overviews
Operator: Chinese Ministry of Railways
Opened: June 30, 2011
Line Length: 1,318km (819mile)
Termini: Beijing South Railway Station to Shanghai Hongqiao Railway Station
Stations: 24
Operating Speed: 300km/h (186mph) and 250 km/h (155 mph)
Featured Suppliers
Railway Suspension Systems
Passenger Access Products
Air Conditioning
High-Voltage Solutions
On-Board Electronics
Beijing-Shanghai High-speed Railway Seats, Tickets and Price
Starting from Beijing South Railway Station and ending at Shanghai Hongqiao Railway Station, the Beijing-Shanghai High Speed Railway, is capable of a speed of 350km per hour and halves the travel time to 4h 55m- 5h 30m between the two cities.
Beijing-Shanghai High Speed G train is composed of second-class seats, first-class seats, business-class seats, two VIP sightseeing areas (same business-class seats at same price) and a dining car. Disabled seating area, toilet room, and barrier-free wheelchair passage are also provided on board to create a passenger-friendly environment.
Beijing-shanghai High-speed Train ticket price are listed below: (one way/in RMB)
| | | | | |
| --- | --- | --- | --- | --- |
| Speed | Travel Time | Second-class Seat | First-class Seat | Business-class Seat/Sightseeing-Seats |
| G(300km/h) | 4h55m | ¥555 | ¥935 | ¥1750 |
| D(250km/h) | 5h30m | ¥410 | ¥650 | ¥1260 |
The Second-class seats have thick cushions similar to the seats on aircraft and are larger and softer than usual China train sets, providing a much higher level of passenger comfort.
First-class seats are adjustable. Passengers can adjust slope of the seat for comfort. The seats are also equipped with a flexible reading lamp. Inside each first class cabin are two toilets and one drinking place.
The Sightseeing area and Business-Blass cabin are served by same deluxe seats which are equipped with flexible reading lamp, foldable dining table, multifunction LCD TV and 3G wireless networks.
At a price of RMB1750 one way in Sightseeing Seats, passengers are close to driver's room and can watch the driver at work and the track in front through the windshield of the driver's cab.
Beijing-Shanghai High-Speed Train Ticket Booking
Passengers will be able to buy tickets 10 days in advance. The Beijing-Shanghai high-speed railway uses paperless boarding for domestic passengers. However, the paperless service will not be available to foreigners. A paper ticket will be needed to board.
For domestic passengers: Passengers can buy tickets on the internet and pay by debit or credit card. If the passenger uses a 2nd-generation ID card and does not want any documents printed, they can use their ID card as the ticket to pass the Automatic Fare Collection System. Otherwise the passenger must change to a paper ticket prior to travel.
For foreigner passengers: Foreign passengers can buy the train tickets from the national railway service's website www.12306.cn with their passport or copies. Having obtained a voucher number, they can then go to the designated ticket booths at the city's railway stations or other outlets in the city to pick up tickets.