Beijing to Chengde Tours
Are you looking for Chengde tours from Beijing? Beijing, as a transportation hub, is accessible to Chengde with flights or trains. We have created some popular Chengde tours from Beijing. The tours are private with private guide and driver and include the must-see sites. If you would like a tailor-made Chengde tour at your requests, please feel free to contact us.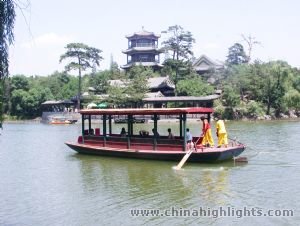 Duration: 3days
Attractions: Chengde Summer Palace, The Jinshanling Great Wall, Pule Temple, Putuozongcheng Temple
Chengde was an ideal destination for royal families to escape the summer heat in ancient times with numerous palaces. A mixture of traditional Chinese style and Tibetan style, it presents a Tibetan experience outside of Tibet.